My mom used to ask us what we wanted her to make for dinner on our birthdays. I recall asking her to make stuffed green peppers on quite a few of those occasions. Cheesy, full of flavor, and delicious.
Here is my mom's stuffed green pepper recipe-
Ingredients:
4 green peppers
1 pound ground beef
1/2 cup chopped onion
16oz. diced tomatoes
3/4 cup long grain white rice
3/4 cup water
1 tsp. salt
1 tablespoon Worcestershire
1 cup shredded mozzarella cheese
Cooking Instructions:
1. Cut the tops off of the peppers and clean seeds out. Put a pot of water on to boil.
2. Take one of the peppers and chop half of it for the filling.
3. Put the 3 1/2 peppers into a pot of boiling water and let them boil for 5 minutes. Then remove them, drain any water, and salt the insides. (P.S. I know I only have 2 peppers in my pot! The babies only like the stuffing so there is no need to waste a pepper on them!)
4. Cook chopped pepper, onion, and ground beef in a large skillet until beef is browned. Then drain.
5. Return the peppers, onion, and beef back to the burner and add the rice, salt, Worcestershire sauce, tomatoes, and water. Bring the mixture to a boil and then simmer for 15 minutes.
6. Place peppers into a casserole dish and fill with stuffing mixture. Generously sprinkle cheese over the top and bake covered for 45 minutes at 350 degrees. Remove the foil and back for another 15 minutes.
Then remove from oven and EAT!
Enjoy! I'm linking up over at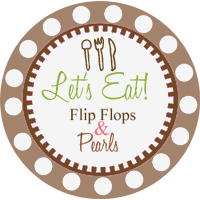 Kelsey